Party Wall Surveyors
Call on 0117 21 21 214 or 0800 880 6024
Here at Right Surveyors, we are fortunate to retain the services of party wall experts for commercial or residential projects.
With over two decades in the surveying industry working with Frenchay's unique property stock and dealing with party wall disputes, we are especially able to offer advice, guidance and services in relation to the Party Wall etc. Act 1996. Our experience with the complexities of the Act means he is well placed to resolve matters swiftly and amicably.
Working in Frenchay and the surrounding areas as either the adjoining owner's surveyor, the building owner's surveyor or a joint appointment, we offer extensive experience and a natural affinity for diplomacy and calm-handling of even the most heated of situations.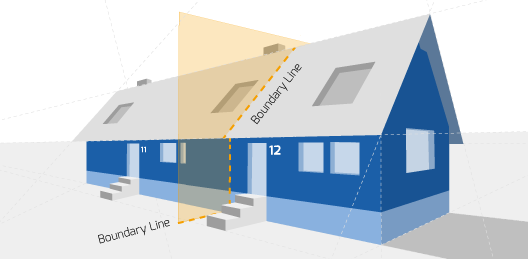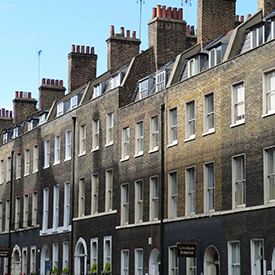 If your neighbour is excavating or undertaking building work up to or on your boundary line and they trigger the Act's parameters, they are required under the Party Wall etc. Act 1996 to issue a formal notice. This gives you the time to object or raise concerns.
If you do have concerns, you can dispute the works. Our party wall surveyor in Frenchay can help you manage the process effectively, avoiding excessive costs and damage to your home and your relationship with your neighbour.
Here's what we can do to help:
Party Wall Notices
The first sign for a neighbour that a potential party wall issue may arise is often when a party wall notice lands on their door mat. That will have been issued by the 'Building Owner' who is carrying out the works or a surveyor operating on their behalf. In brief, party wall notices follow three primary formats:
Party Structure Notice
Line of Junction Notice
Notice of Adjacent Excavation
These are used for actions that directly impact the party wall, construction of a new wall close to or astride an existing boundary and excavations close to the party wall respectively. The building owner is legally obligated to notify the adjoining owner and most will seek the services of an experienced surveyor to guide them through the process. The Act is complex and often misunderstood, which makes professional advice from a professional with knowledge of Frenchay crucial to avoid omissions and messy disputes down the line.
Party Wall Awards
Where a dispute does arise - ie. where the neighbours don't agree or if the notice is ignored - the Party Wall Act contains a mechanism for resolving the matter as satisfactorily as possible. Both parties appoint a surveyor, either a different individual per party or a joint appointment of a single professional. The chosen surveyor should ideally be RICS qualified, with strong knowledge of the area and a good grasp of the Act's intricacies. All chartered surveyors are bound by an ethical code, so whether a joint or separate appointment is chosen, the surveyor should remain impartial and fair at all times. The surveyor(s) will agree a route forward, which will be written down and signed as a Party Wall Award.
Photographic Schedule of Condition
Any form of construction or excavation carries risk. A wall could be undermined by removing the ground which is supporting it, workmen's tools can cause impact damage and construction machinery can create damaging vibrations. In almost all party wall scenarios, therefore, we recommend commissioning a Schedule of Condition before the works start. This provides you with a full written and photographic record of your building's condition before work starts, allowing you to compare this to its state afterward. If damage has occurred during the work period, it should be clear - allowing the pursuit of compensation or putting right if desired.
We take great pride in providing a reliable, accurate and comprehensive schedule of condition service in Frenchay, which helps our clients to avoid disputes and secure compensation for damage which was not their fault.